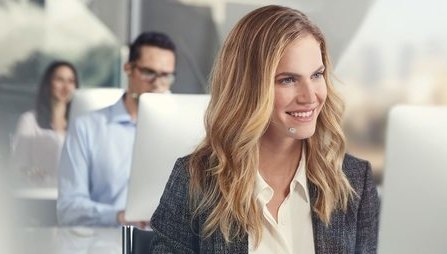 If you have not found an answer to your questions in the FAQ, you need assistance or are looking for further information, do not hesitate to contact us. Our service team will be ready to assist you.

Give us a call

Charged at local rate 01 4073 388

International toll-free (00)800 800 22334


Breakdown Assist +353 161 795 60




Send us an e-mail

Customer Service


Opel Automobile Ireland Ltd.
Fern Road


Sandyford Business Estate




Dublin 18




Ireland




When are cars with OnStar available?

OnStar is available on model year 16 cars in 13 major European Countries. (Austria, Belgium, France, Germany, Ireland, Italy, Luxembourg, Netherlands, Poland, Portugal, Spain, Switzerland, UK)

Which cars will have OnStar?

OnStar is available across our range of passenger cars from Karl to Insignia

How do I get OnStar?

OnStar will be available as a standard feature on certain models and optional in others. Please see the vehicle configurator for specific availability. When you purchase your new Opel, your Dealer will explain how to get OnStar, and the activate the services online.

How do I get started and use OnStar?

In order to use OnStar services you need to register and activate OnStar. On request you will receive an email invitation for registration online or you can simply press the OnStar service button in the car, and make your first contact trough an OnStar advisor. You are in full control of your services and data.

How do I access my OnStar account?

Once your is set, you will be able to access your OnStar account via myOpel.
Are all services available on all cars?

There maybe some services which are not available on some cars, please see "carline specifics" for more details

Can I have OnStar in my current car?

OnStar is only available in Opel/Vauxhall's newest models. OnStar cannot be fitted to existing cars.

Can I get OnStar in other car brands?

OnStar is a unique service that is only available in Opel cars.

How can I unsubscribe?

You can stop receiving OnStar services at anytime, although we hope you don't want to. You can go online to your OnStar account and unsubscribe there, or you can press the OnStar service button in the car and talk to an advisor who can help you.

Will OnStar work when I travel abroad?

Yes, OnStar services are available across Europe. Wi-Fi connection may vary by country. Please see the country lists under "Get OnStar" section which show where services and data roaming are available.

Does my insurance company get the data?

No your Insurance will not be provided with any information. In fact your data will not be shared with any third parties unless you ask us to do so.

Which languages is OnStar available in?

OnStar is available in 8 languages: English, French, German, Spanish, Italian, Dutch, Polish and Portuguese. From August 2016 the following additional languages will be available: Bulgarian, Czech , Danish, Finnish, Greek, Hungarian, Norwegian, Romanian, Russian, Slovakian, Slovenian, and Swedish. To answer your call as quickly as possible, in exceptional circumstances you may be connected first to an English-speaking advisor

How do I select my language?

Your OnStar account will be set to the language you choose at enrolment. At any time you can change the language in your account by going to the "my profile" page. At any time you can change the language in your infotainment system , which will change the language in which OnStar Advisor communicates to you in (see the languages in the question above). If any other language is selected, you will be connected to an English speaking advisor.

Can I try OnStar for free?

Yes, for every new car bought with OnStar, there will be a free 12 month trial of the OnStar services. There will also be a separate free data trial for the Wi-Fi Hotspot. Details can be found on the "get OnStar" section of the website

When driving in another country, will OnStar charge me with extra costs when calling an OnStar advisor?

When you are in your car, you will not be charged when you contact an advisor through the OnStar system.

When will my 12 month OnStar services trial start?

Your 12 month trial (excluding Wi-Fi data package) starts on your vehicles registration date, the same day as your new vehicle warranty.